We are experts in weather and climate. 
If you are looking for a custom solutions, don't hesitate to contact us.
These are some examples of custom projects we have undertaken in the past. 
If you have a new project idea, please contact us, we'd be happy to speak with you about it.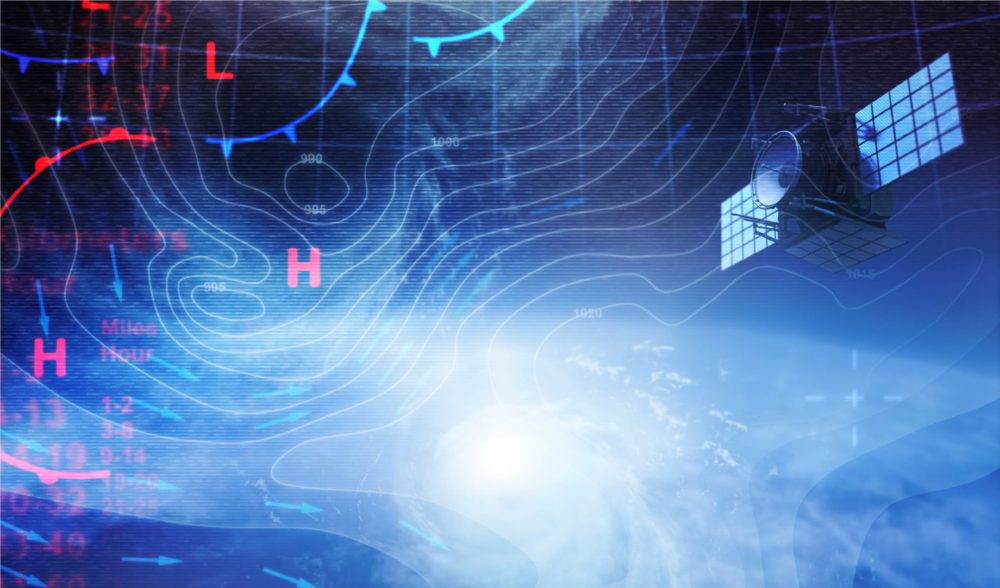 Ensemble Processing
Custom python software to bias-correct and extract point forecasts from an ensemble weather model.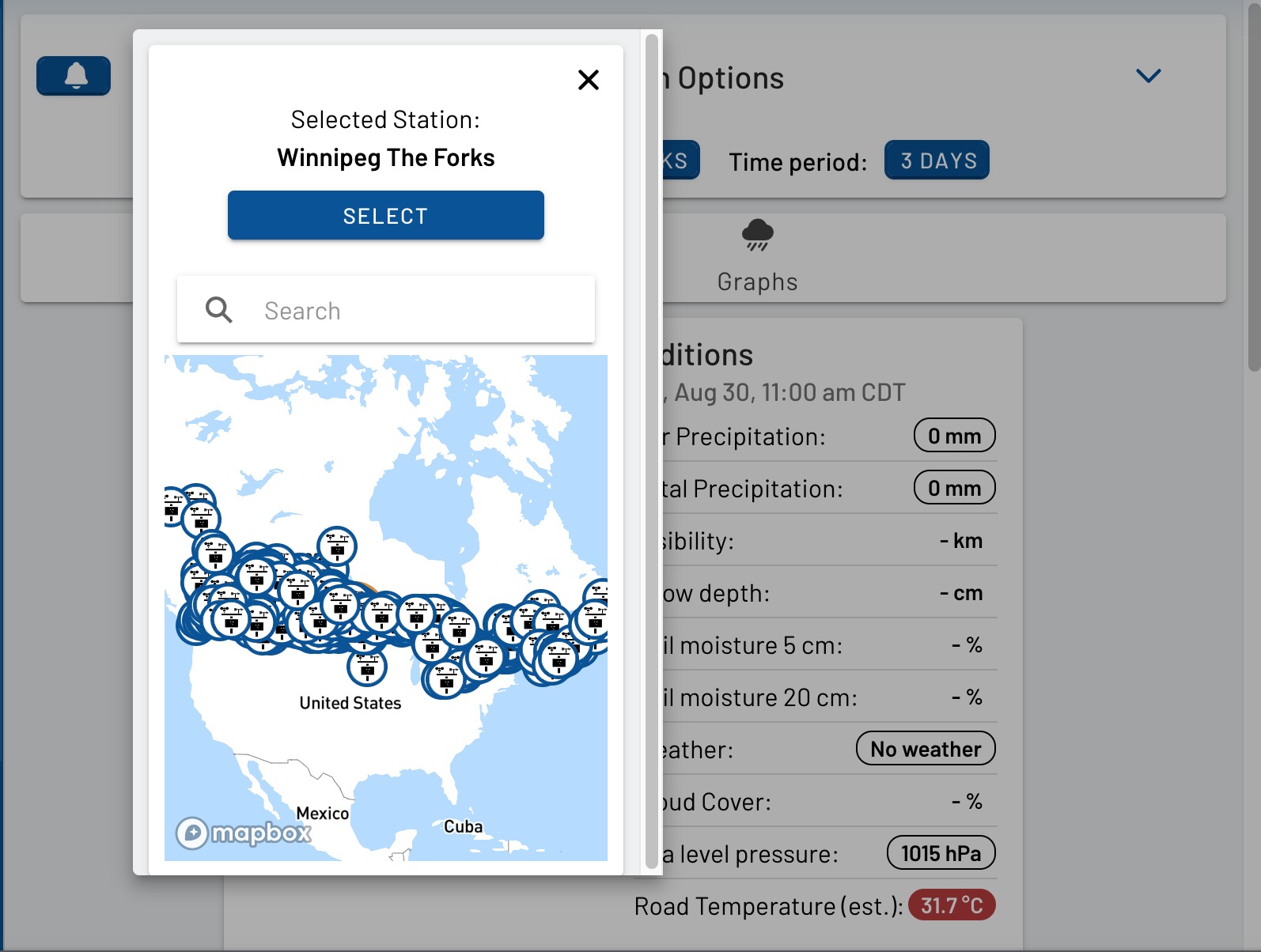 Climate Database
An automatically merged and quality-controlled database of all climate stations in Canada. The database is updated hourly.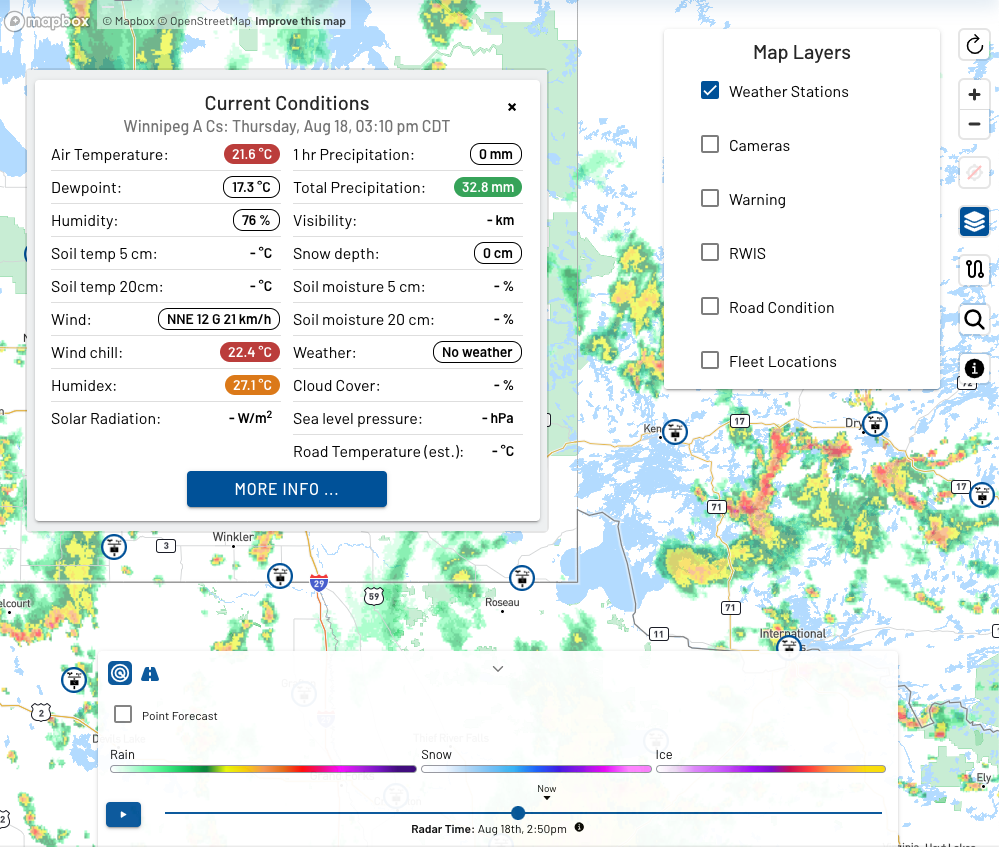 Map Layers
Custom map layers such as radar, road conditions, cameras, and numerical weather prediction data.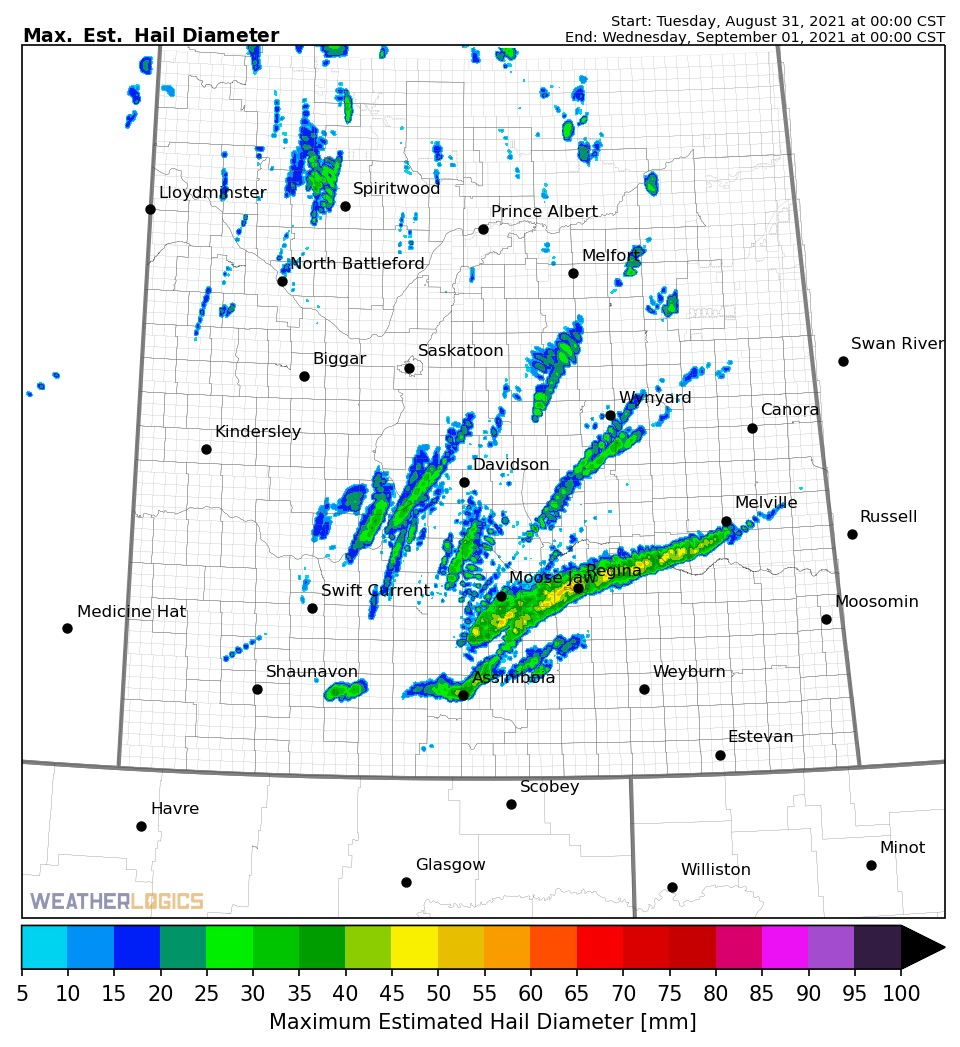 Hail Swath Mapping
Mapping of hail swaths following hailstorms. The data is based on real hail observations and radar data.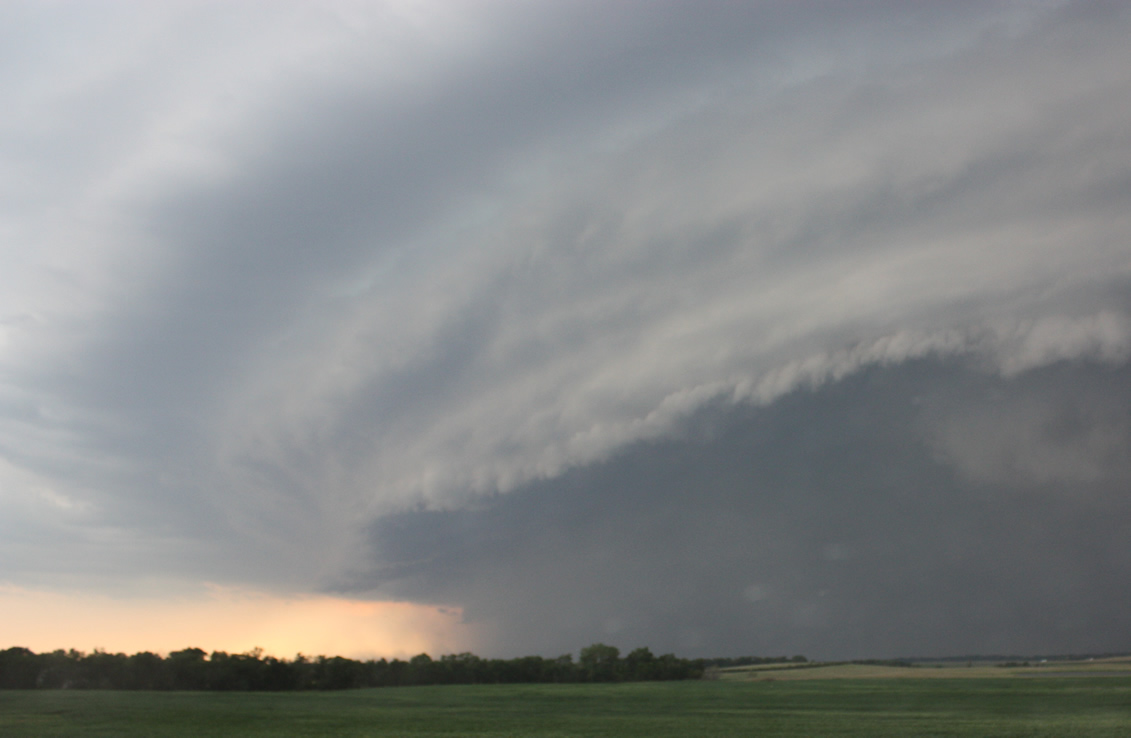 Storm Reports
Following a severe weather event, analyzing the weather conditions and writing a report describing the cause of damage.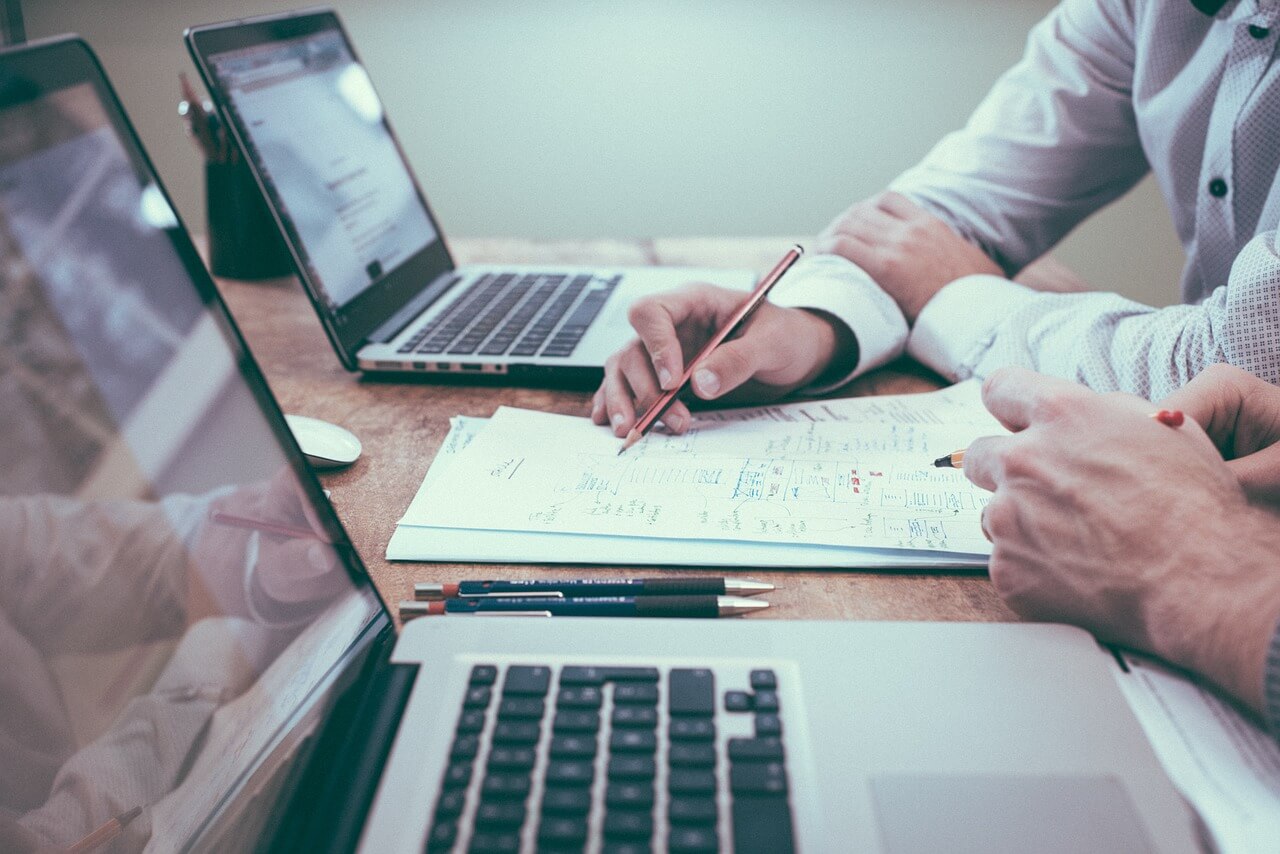 Presentations
Presentations for a range of organizations including training sessions and seasonal weather outlooks.
Most frequent questions and answers
More Information
We'd be happy to speak with you about your weather project. 
Just click below to schedule a call with us.