Weather is the most important factor in determining the success of your growing season.
Use Weatherlogics to get the most out of your crop and make this year another success!
Producers use our weather forecasts to make important decisions. From seeding to spraying to harvest, you can be confident with good weather information.
Our meteorologists produce our weather forecasts. No more computer models that change every 6 hours, our meteorologists make consistent and accurate forecasts.
Every morning we email you the latest weather forecast for your farm. During the day, you can check current conditions or view the forecast from our convenient app.
Get started using our agriculture forecasts
Click below to get a free trial or sign up now
Already familiar with our services?
Reactivate your account now to prepare for the upcoming growing season
**Please note that if you have used our services prior to 2021 you will need to sign up with our new system. Contact us with any questions you have.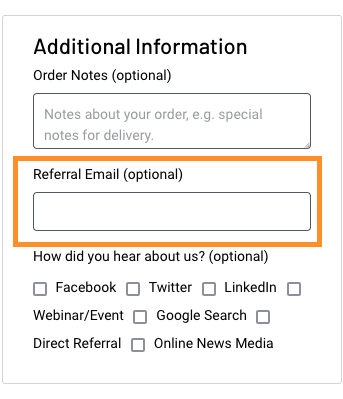 Weatherlogics subscribers can now benefit from our new referral program!
For every referral you will receive a $50 credit!
There's no limit
To receive a referral credit, simply have another farmer sign up for our service.
When they checkout, have them enter your email as the referral address and we will add a credit to your account
. (see picture of checkout form).
If your referral chooses to do a free trial, a credit will only be issued if they sign up for a paid plan later.
Premium Subscription
Includes basic features plus additional premium features
Significant weather updates

Weather radar and future radar

Risk forecast tables: frost, disease, spray

Highway and route forecasts
Basic Subscription
Includes basic features
Significant weather updates
The Weatherlogics' Difference
Many people ask us what makes our weather forecasts different….
The key difference is in the quality of our services and the accuracy of our forecasts
All of our forecasts are produced by meteorologists, and not computers. This has numerous benefits:
Real meteorologists can take into account all available data, not just one computer simulation
Our meteorologists use common terms to communicate how they expect the weather to behave

 giving you confidence in our forecasts and an idea of where there may be uncertainty.

Computer-based apps and websites update many times per day, causing the forecast to change constantly
Our app only updates as needed and all of the forecasts are curated by expert meteorologists
Our in-house Integrated Forecasting System uses cutting-edge technology to produce more accurate models
 Customer service is our top priority – if you have any issues, you can contact us!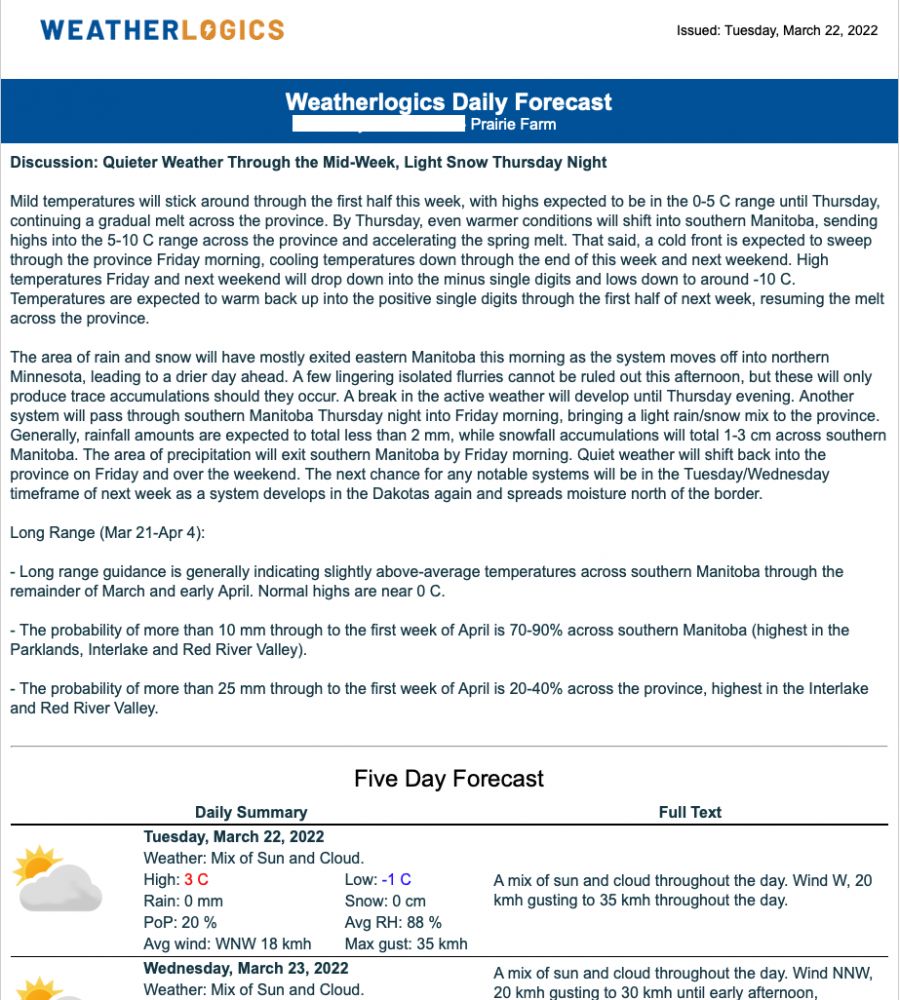 Forecasts on Sundays – produced daily by expert meteorologists
Daily Hail Maps  – to help with scouting
Yesterday's Rainfall Totals – a weather summary 
Seasonal Forecast Updates – available for the next 3 months
Continuous App Updates & Improvements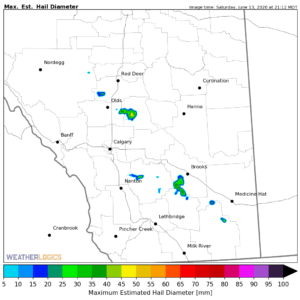 Surveys from our customers show that 93% view our forecasts every day
Over 88% of producers use our weather forecasts to plan when to spray their crops
Surveys show that 92% of customers rely on our forecasts to plan their daily activities
Thanks for the great service this past growing season @weatherlogics Looking forward to doing business with you next growing season

— THE GOD OF AG (@bigbushelsag) October 31, 2019
If you are interested in reselling or distributing our forecasting service to your clients, please contact us for volume discounts.
We are always interested in developing new relationships with other agribusinesses.