Severe weather summary: August 27, 2021
There were a few significant severe weather events over the past two weeks across the Prairies. Most of these events occurred in Saskatchewan, where a significant hail storm impacted Moose Jaw and three tornadoes occurred. These are the first tornadoes to have occurred since mid June, marking an abnormally inactive summer for tornadoes on the Prairies.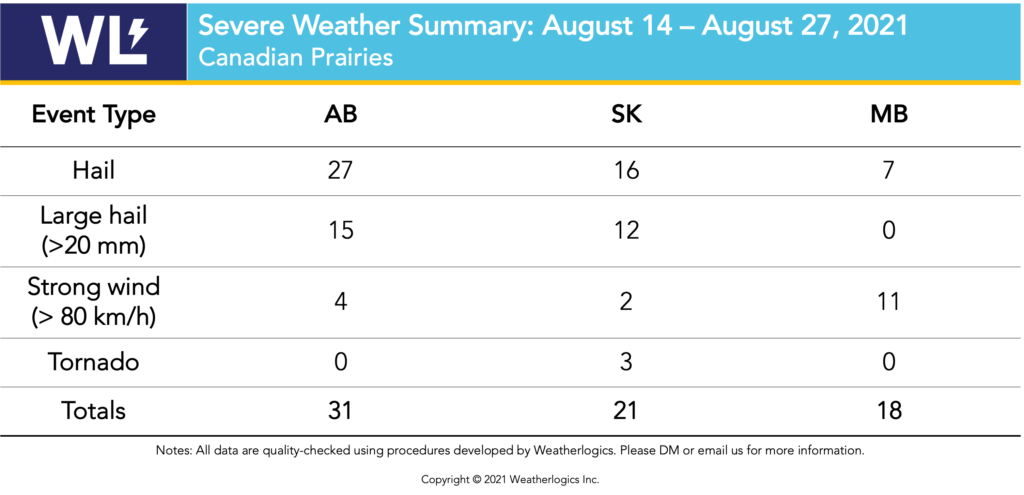 On the map below you can see the large number of hail reports around Moose Jaw from a series of strong storms on August 23. A few strong storms also impacted southwestern Manitoba and the Calgary area.
Severe weather activity continues to become less likely as we move into climatological fall. However, severe thunderstorms often still occur in September. By October, the prevalence of severe thunderstorms becomes very low, but non-severe thunderstorms still often occur. For more information about our severe weather monitoring, click the button below: