Weatherlogics is starting a new initiative to provide biweekly severe weather summaries for the Canadian Prairies. These summaries will include an overview of severe storms that have occurred over the previous two weeks. Summaries will be posted on our blog during the summer season weather season, concluding in September.
Severe Weather Summary: July 3, 2021
After a quick start to the severe weather season on the Prairies, the second half of June turned quieter. A large upper-ridge of high pressure brought extreme heat to most of western Canada. This upper-ridge suppressed thunderstorm activity across the southern Prairies for most of the period. However, as the ridge broke down in early July, severe storms began affecting Alberta. A damaging hailstorm impacted Calgary on July 2, 2021, causing hail damage in the southern part of the city.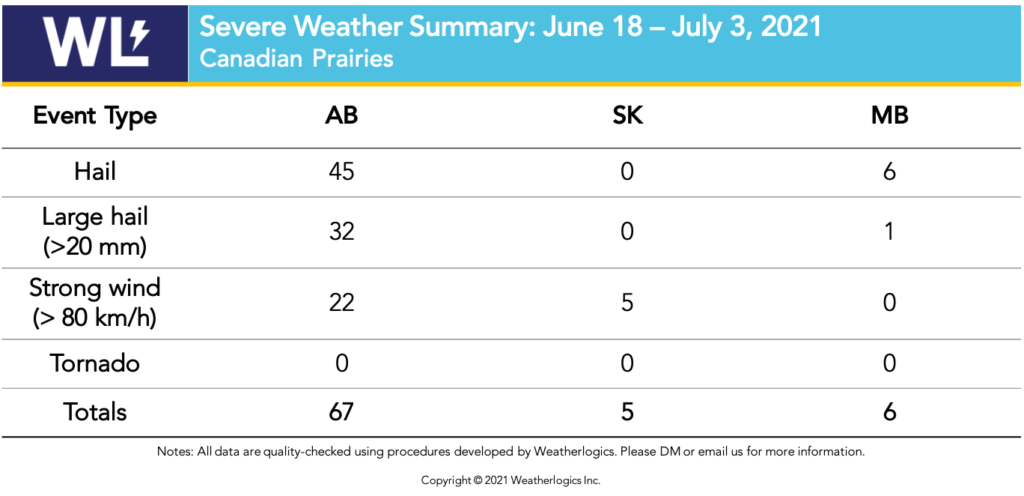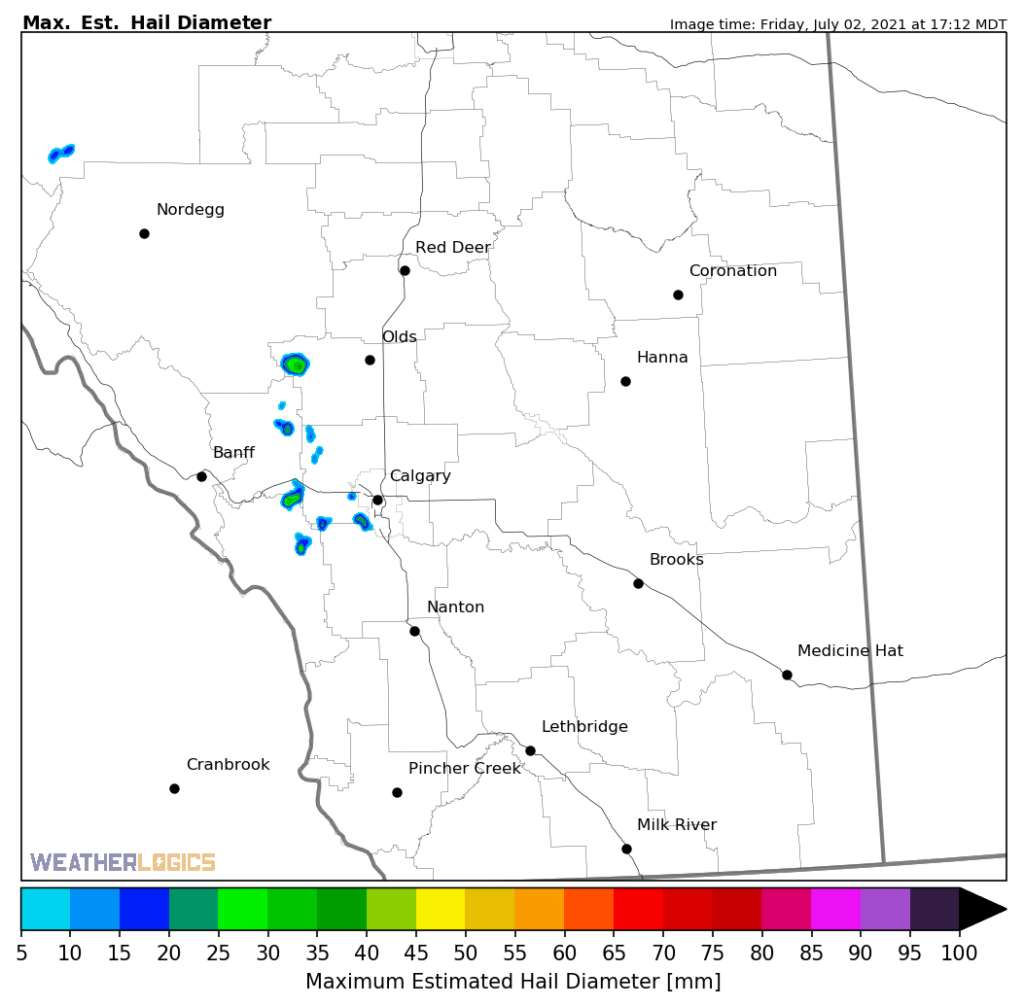 Severe weather activity historically peaks on the Prairies in mid July, therefore we expect to see more severe weather events this month. To learn more about how we monitor these severe events, or to purchase hail maps, click the button below!
Disclaimer: All data is preliminary and subject to change. This data is not for reuse. If you would like quality-controlled data, please contact us.