Weatherlogics is starting a new initiative to provide biweekly severe weather summaries for the Canadian Prairies. These summaries will include an overview of severe storms that have occurred over the previous two weeks. Summaries will be posted on our blog during the summer season weather season, concluding in September.
Severe Weather Summary: June 1-17, 2021
The severe weather season got off to a quick start across the Prairies. Many severe thunderstorms brought dangerous weather across all three Prairie provinces. The severe weather included heavy rain, damaging winds, large hail, and tornadoes. The period from June 4 to 16 was especially active, with the bulk of the worst storms in this time period.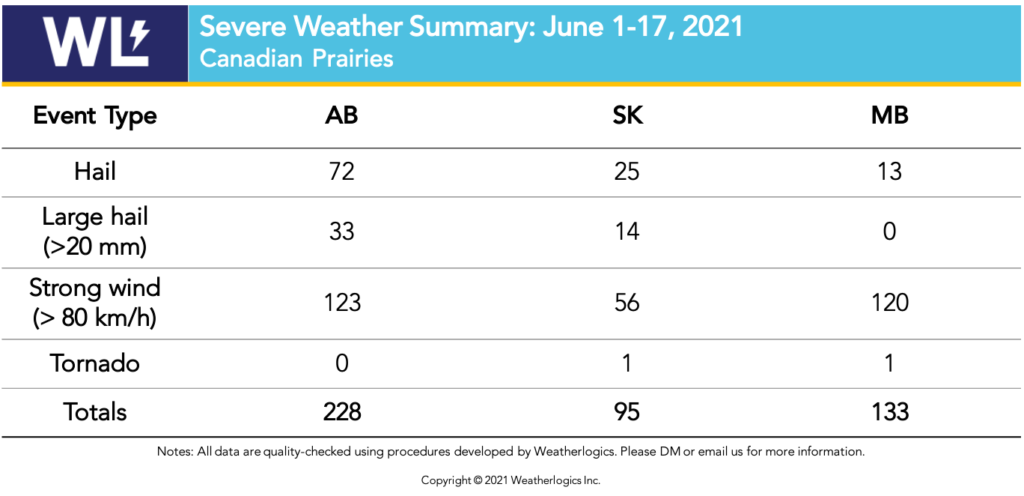 Weatherlogics produces thunderstorm outlooks in advance of severe weather events to identify where these storms are most likely. Below is a forecast that was made prior to the June 10, 2021 event.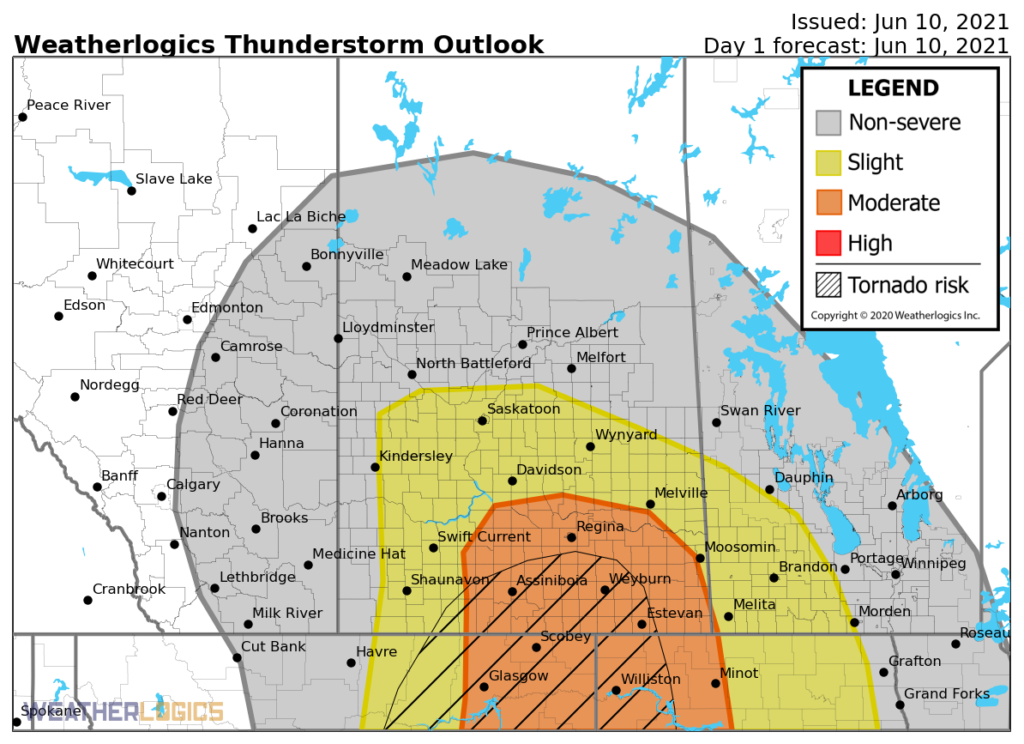 Hailstorms were prevalent during early June with some events in Alberta and Saskatchewan producing hail of golf ball size or larger. Here is a sample hail map from one event that occurred in Alberta on June 14, 2021. These maps are produced using data from weather radars and are then calibrated using actual hail reports to ensure the sizes are accurate.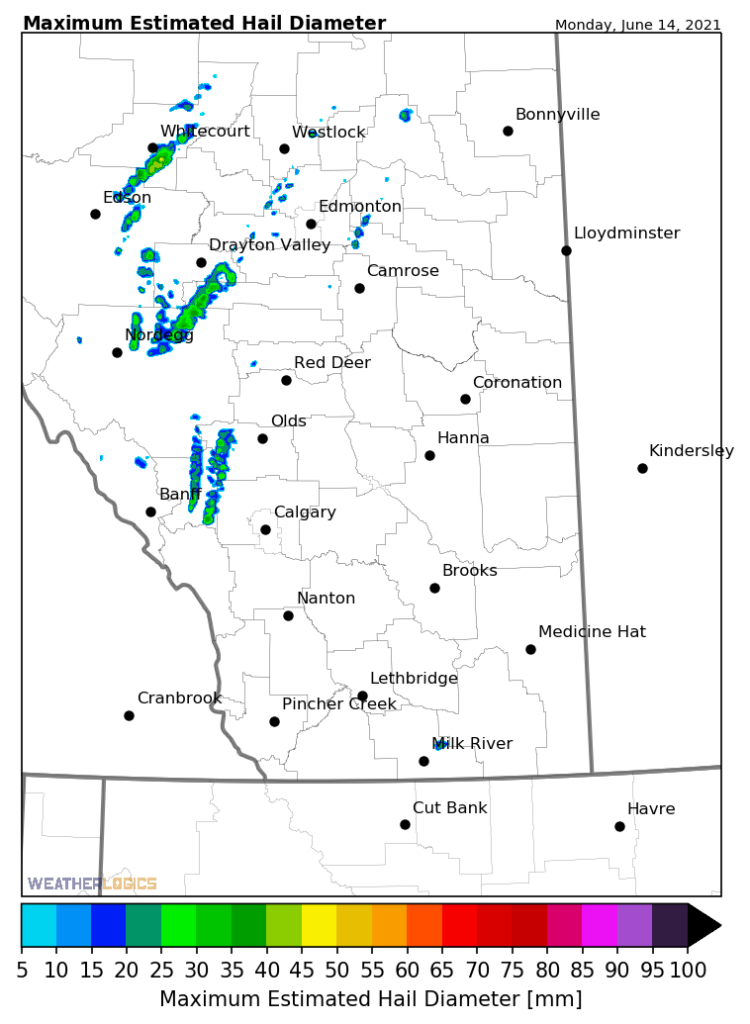 Severe thunderstorm activity historically peaks on the Prairies in mid July. Therefore, we anticipate more severe storms later this month and into July. In a typical year severe storms begin to decrease in August, but it is not unusual to continue seeing strong storms into September. Stay tuned for our next summary in early July!
To learn more about our severe weather products, click the button below:
Disclaimer: All data is preliminary and subject to change. This data is not for reuse. If you would like quality-controlled data, please contact us.