A destructive hailstorm hit Calgary, Alberta on the evening of Saturday, June 13, 2020. The storm produced hail larger than tennis balls in the northeastern part of the city, causing widespread damage. Vehicles had their windows broken, vinyl siding was shredded, and roofs were severely damaged. While this was a particularly damaging storm, Calgary is no stranger to hail.
Calgary sits along the foothills of Alberta in a region known as hail storm alley. This area in the lee of the Rockies often experience hail in the spring and summer as thunderstorms develop along the foothills and push onto the plains. The conditions favourable for hail come together in this region more often than in any other part of Canada.
After hail storms like this one, Weatherlogics collects ground reports of measured hail stones to document the intensity of the storm. We collected many reports from Calgary and other parts of southern Alberta on June 13. Furthermore, we continuously monitor all parts of Canada for hail and collect ground reports as storms occur. All these ground reports are stored in our severe weather database, the only complete nation-wide database of severe weather events for Canada.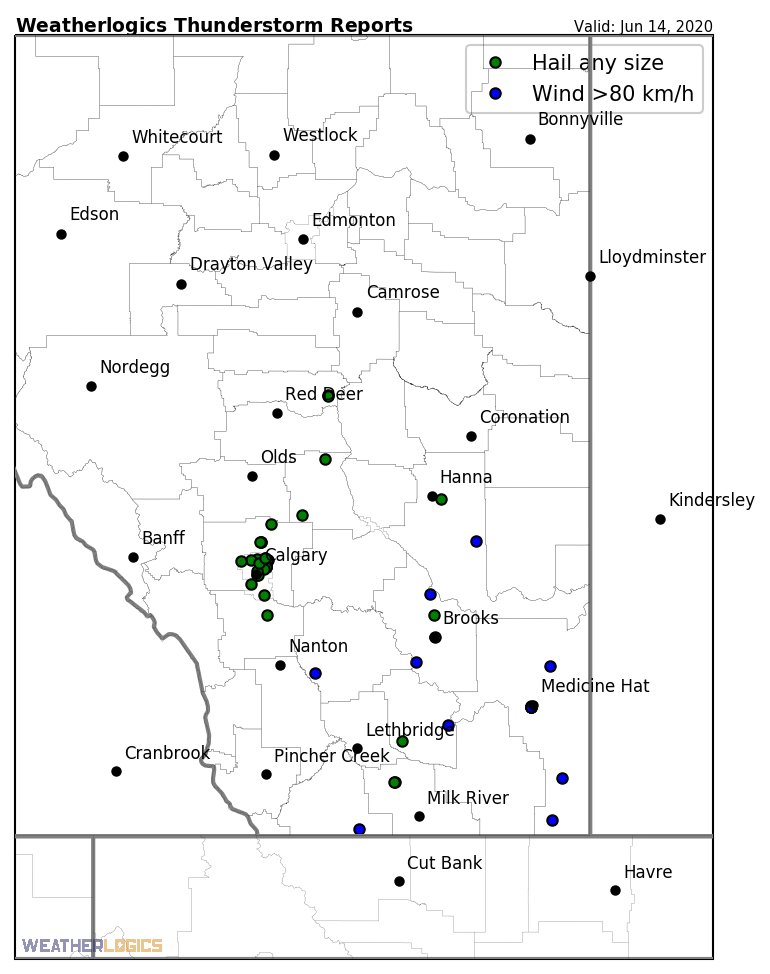 After a hailstorm ends, Weatherlogics meteorologists put together hail damage maps by combining a number of datasets including weather radar and ground hail reports. These maps allow insurers to identify the hail damage path which can highlight areas where policy holders may have experienced damage. These maps are also useful to verify hail claims that come in to ensure they are valid. Maps can be output as images or GIS layers like shapefiles.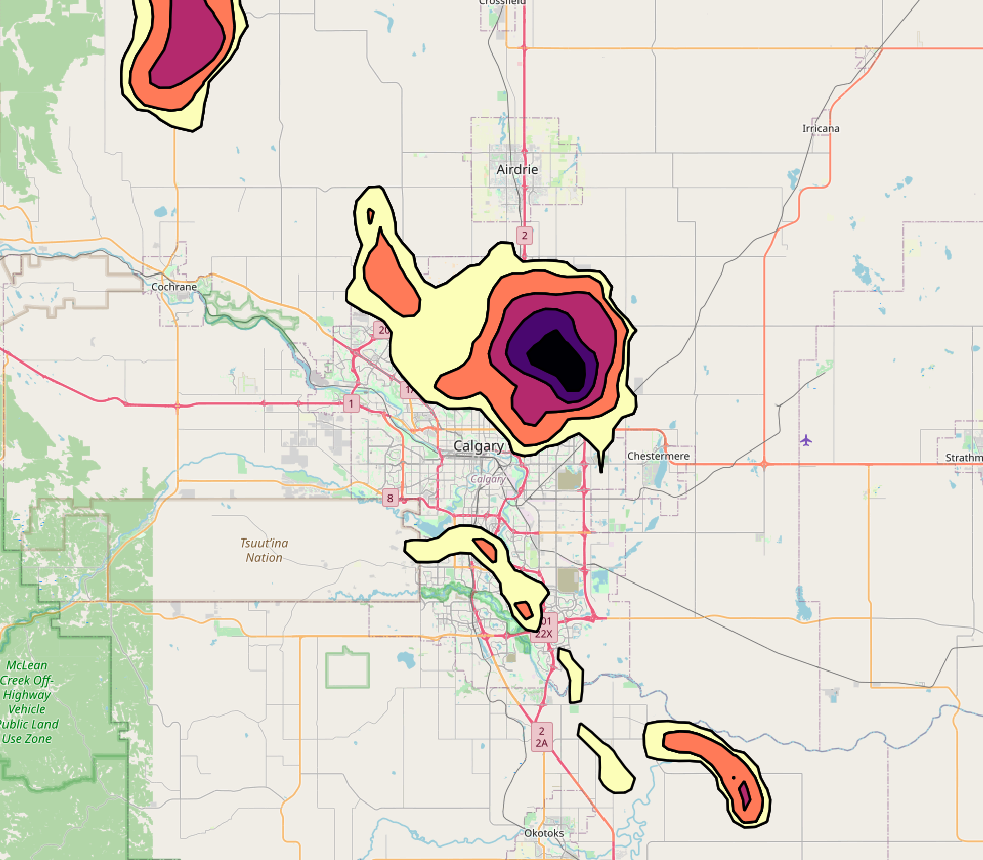 Producing damage path reports is just one severe weather service offered by Weatherlogics. Our meteorologists are also experts in predicting severe weather and we often highlight hail, wind, and tornado risk areas days in advance. To learn more about these services, don't hesitate to contact us!