At Weatherlogics, we strive to provide accurate, detailed, and reliable weather forecasts to the agriculture industry. We understand the frustration with traditional sources of forecasts which can be confusing and lack detail and consistency, which is why we've developed our own forecasting service.
Our forecasts are produced by our in-house meteorologists who utilize radar, satellite, surface weather observations, upper-air observations and various weather models. This contrasts to many other services which tend to be automated using a single weather model, rather than gaining knowledge from a combination of weather models. In addition, most weather apps and websites rely solely on computers to automatically produce their forecasts, without the careful guidance from a team of highly-educated meteorologists. While computer models are a great tool to assist in the forecasting process, relying solely on them will inevitably lead to inconsistent and inaccurate forecasts for high-impact weather events.
Wonder why weather-sensitive industries have chosen Weatherlogics? Some reasons include:
Detail – By providing more detail, our clients are fully aware of what weather is coming before it arrives. We don't just give the forecast, we explain why the weather is behaving the way it is and also address uncertainties in the forecast.
Proven accuracy – In 2017, our accuracy in our temperature forecasts was over 30% higher compared to public forecasts.
Meteorologists – Forecasts are made by real meteorologists, they are not automated. Variability in day-to-day updates and confusion are reduced and confidence in the forecasts is increased because it has been fully verified by experienced meteorologists.
Communication – The uncertainties in the weather forecast are communicated to provide a better idea of what might or might not happen if things pan out slightly differently than expected.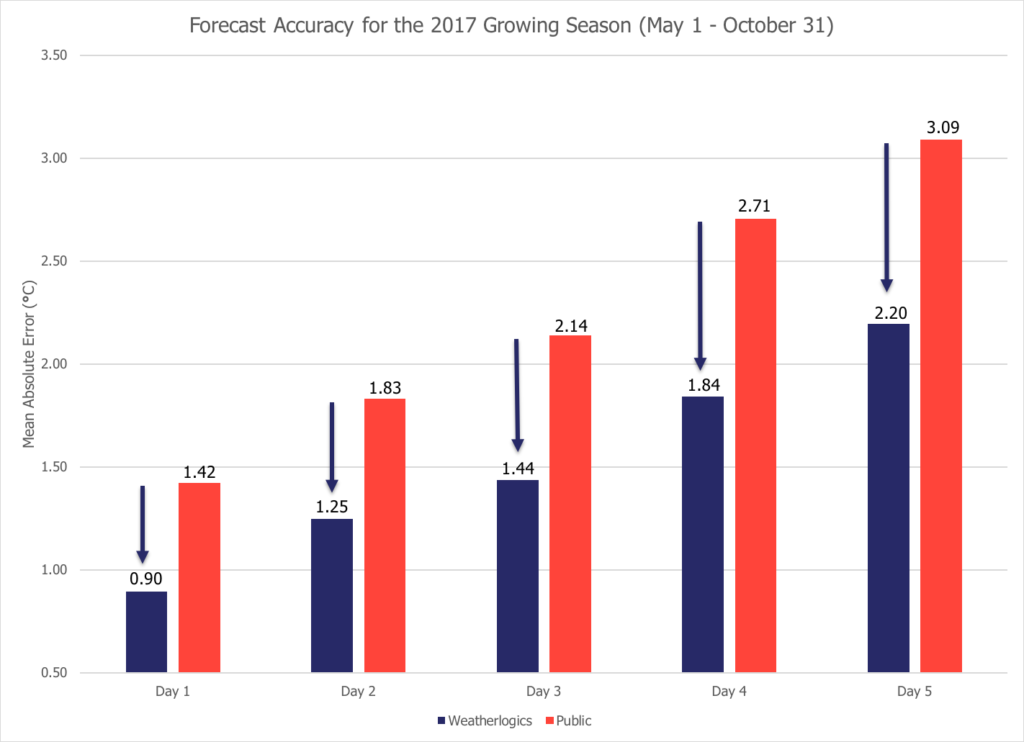 Our forecasts are sent out by email 6 days a week to subscribers. Features of our forecasts include:
5-day forecasts of temperature, precipitation, wind and anything else that may affect our clients.
Maps of precipitation amounts for the next 3 days.
Maps of wind speed and temperatures for the following day.
Email updates when significant weather has developed or there is a note-worthy change in the forecasts.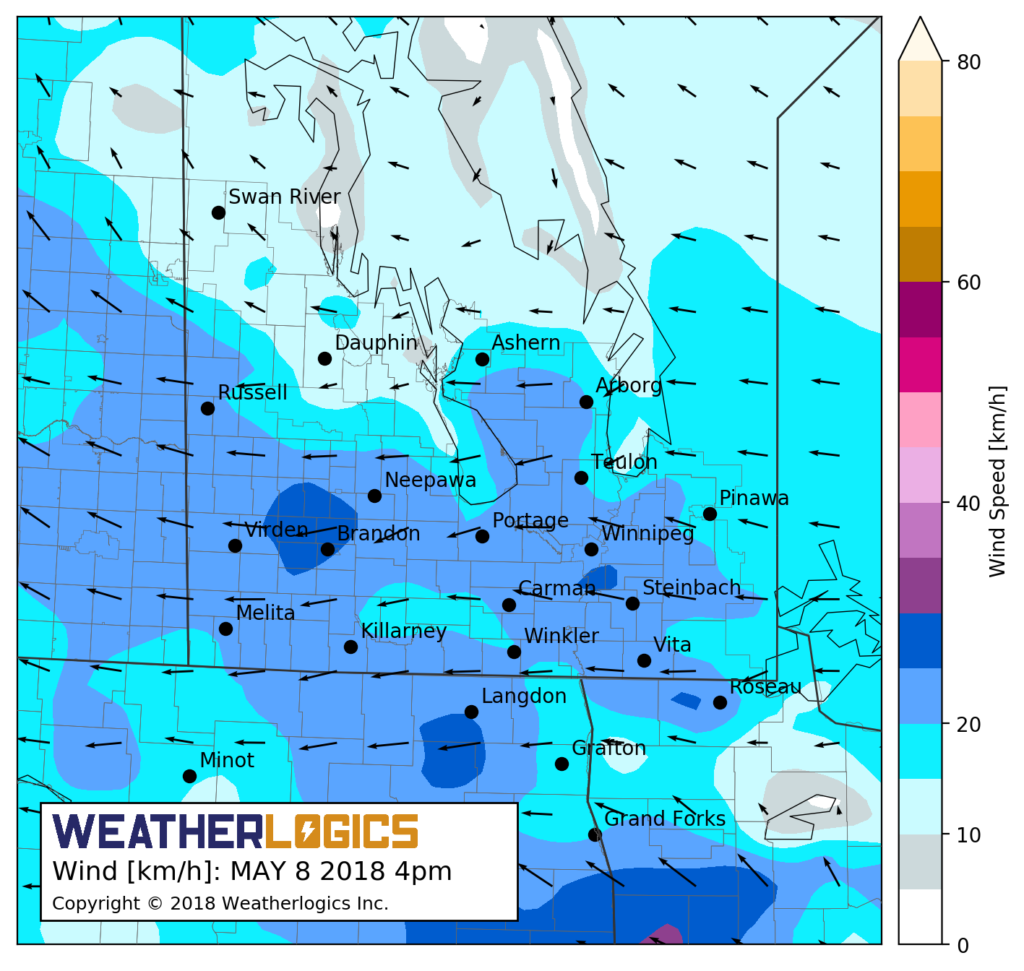 In addition to our daily weather forecasts, we also provide other services that help our clients prepare for incoming weather or help our clients quantify the occurrence of extreme events:
Seasonal outlooks, such as our annual summer forecast.
Fully quality-controlled climate data with no missing values.
Road weather services to help our clients plan for inclement weather conditions which may affect travel.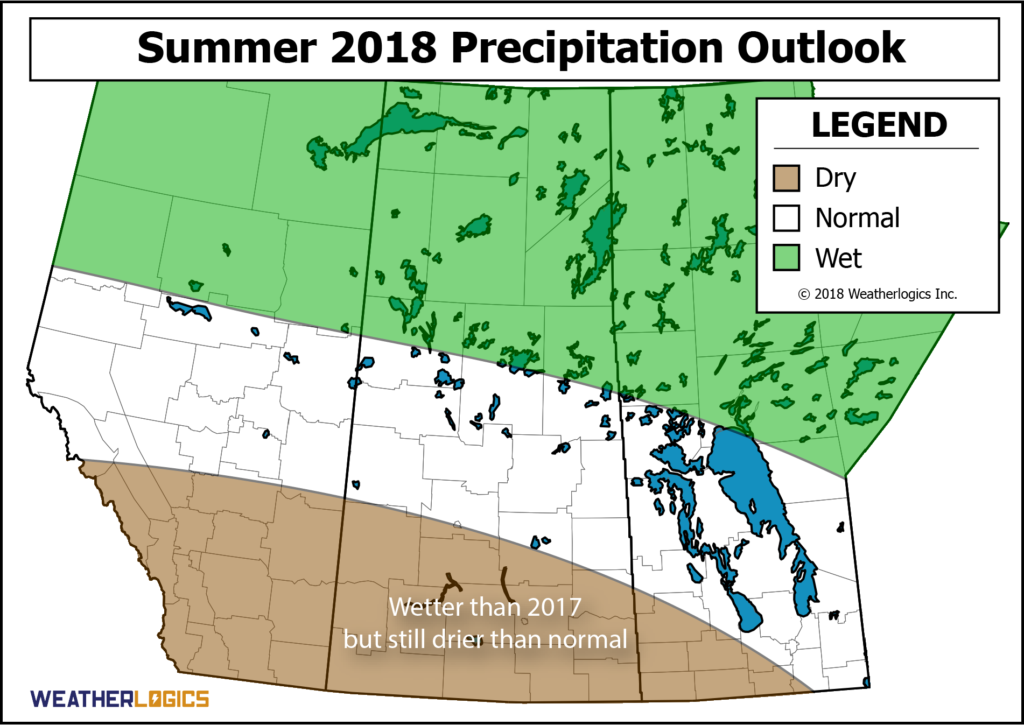 We currently offer our subscription service in Manitoba, Saskatchewan, and Alberta (excluding Peace country), however we plan to expand our service to other areas in the future. However, we can offer customized weather forecasting services for any location in Canada, just let us know what your needs are! If you live outside of Manitoba, please feel free to contact us to show your interest!